Gates open at 2:30 pm
The MACC offers displaced families, friends and everyone in our Maui community this FREE event. The MACC will be a collecting donations for the Maui Food Bank during the day. We ask that our patrons bring needed items for those impacted by the wildfires. Donation bins will be located near the MACC's main entry gates.
Right now priority items are:  diapers (baby and adult) and personal hygiene items like toothbrushes, toothpaste, deodorant, shampoo and conditioner, etc.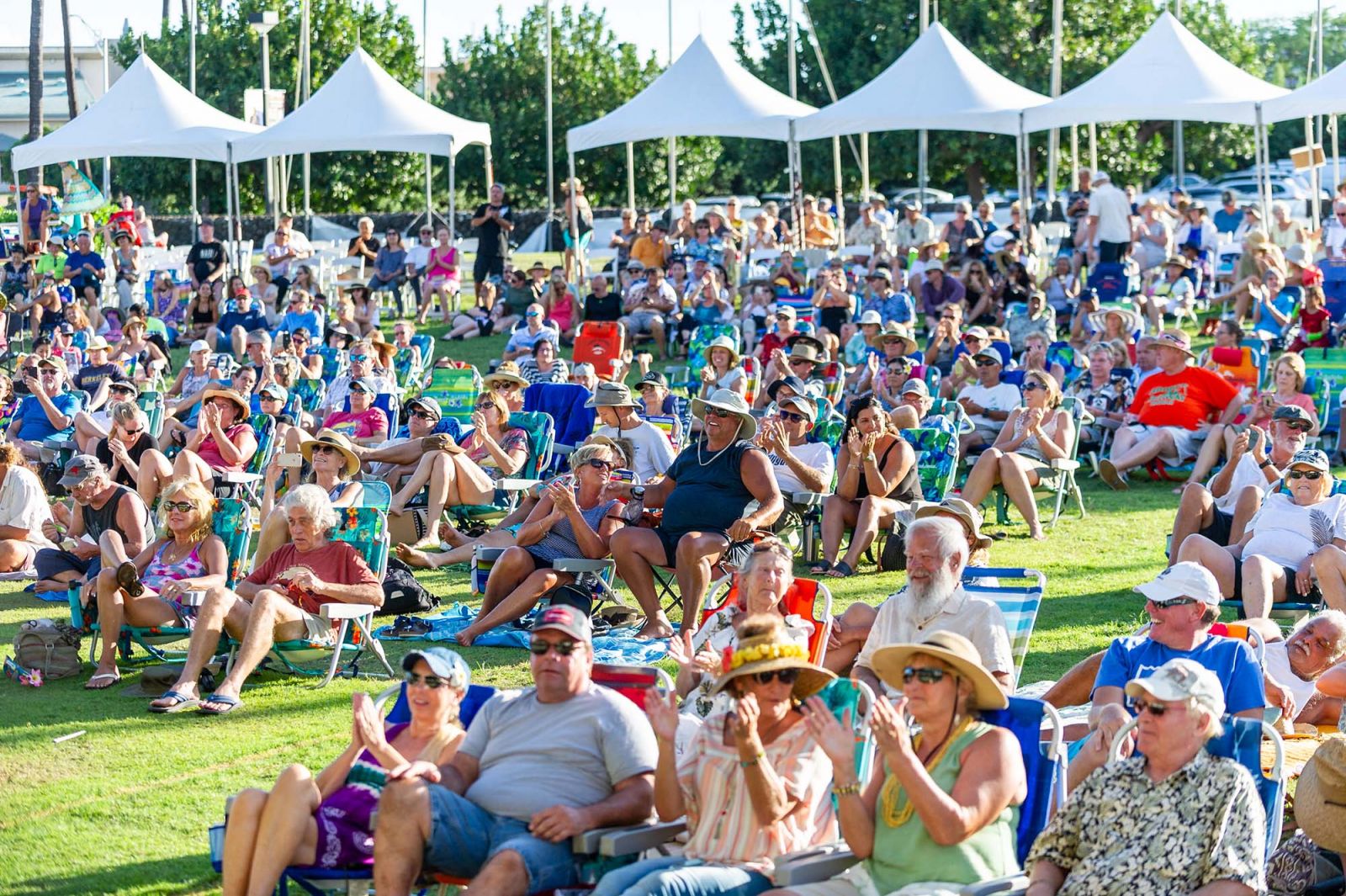 Enjoy a relaxed afternoon on the lawn as acclaimed 'ukulele musicians fill the air with island music!
This year's lineup of artists (to date) include Jeff Peterson · Rama, Kamaka & Kala'e Camarillo · Kamakakehau Fernandez · Arlie Asiu · Benny Uyetake · Andrew Molina · Anthony Pfluke · Kanekoa · Kamehameha Middle School 'Ukulele Band, and the Kalama Intermediate School 'Ukulele Band  
Also appearing will be Kumu Hula Nāpua Silva and Hālau Nā Lei Kaumaka O Uka.
For those attending in person, the festival also features prize giveaways, displays of made-in-Hawaii arts and crafts and 'ono-licious island foods available for purchase.
It's a beautiful day for the whole family – visitors and residents alike, and best of all, admission is FREE!
AND — the current exhibit in the MACC's Schaefer International Gallery will be open from 3 – 7pm for Festival attendees.  Click HERE for details on the exhibit. 
Food and beverages from local Maui vendors will be available for purchase starting at 2:30 pm.